Welcome to PilotPoints!
PilotPoints is a feature in our service where you can buy, receive, use or donate them and then being able to use them as a payment option for our services. They are the perfect gift if you want to give someone you care an option for getting some extra hands - perhaps your friends or customers? See more from 'Buy PilotPoints'. After you have bought and donated the PilotPoints the recipient will receive an email about this and can claim the points to their account (unless they already had an account in which case the points are directly transferred to users account). Perhaps also someone (be it e.g. your customer, supplier, employer or friend) can give you some points to use - just claim them to your account when you get the email. For organisations we can also invoice larger amount of hours and then allocate them with PilotPoints to different users in the organisation. Please ask more from info@workpilots.fi.
You see the amount of your own PilotPoints on the front page when you log in to WorkPilots.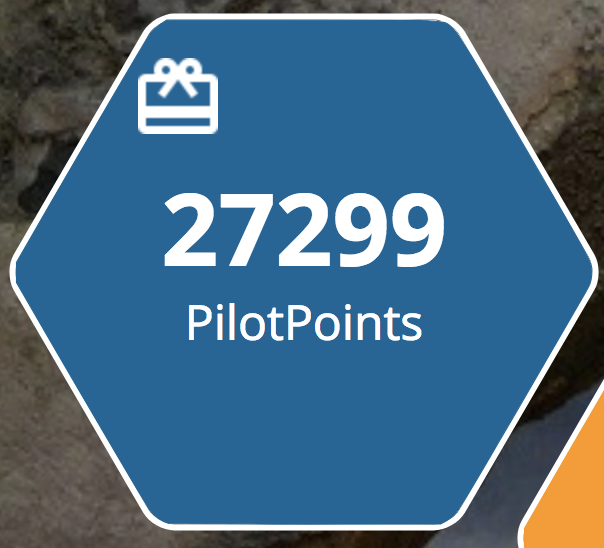 When you press that PilotPoints-icon, the next page will open up. There you can choose, do you want to buy more PilotPoints for yourself, or do you want to claim PilotPoints that have been donated to you or do you want to donate PilotPoints for someone else.   
100 PilotPoints cost 1€. (And the minimum amount you can buy is 1600 points, which you can use to order 1 hour work task (16€, VAT included.))

When you donate PilotPoints to someone (picture on the right), you can donate by inputting receiver's e-mail address to the address field and write a message to the text field under it.

When you make a new task order, you can choose on the Payment method -tab of the order form, do you use your debit/credit card or your PilotPoints to pay the work task.