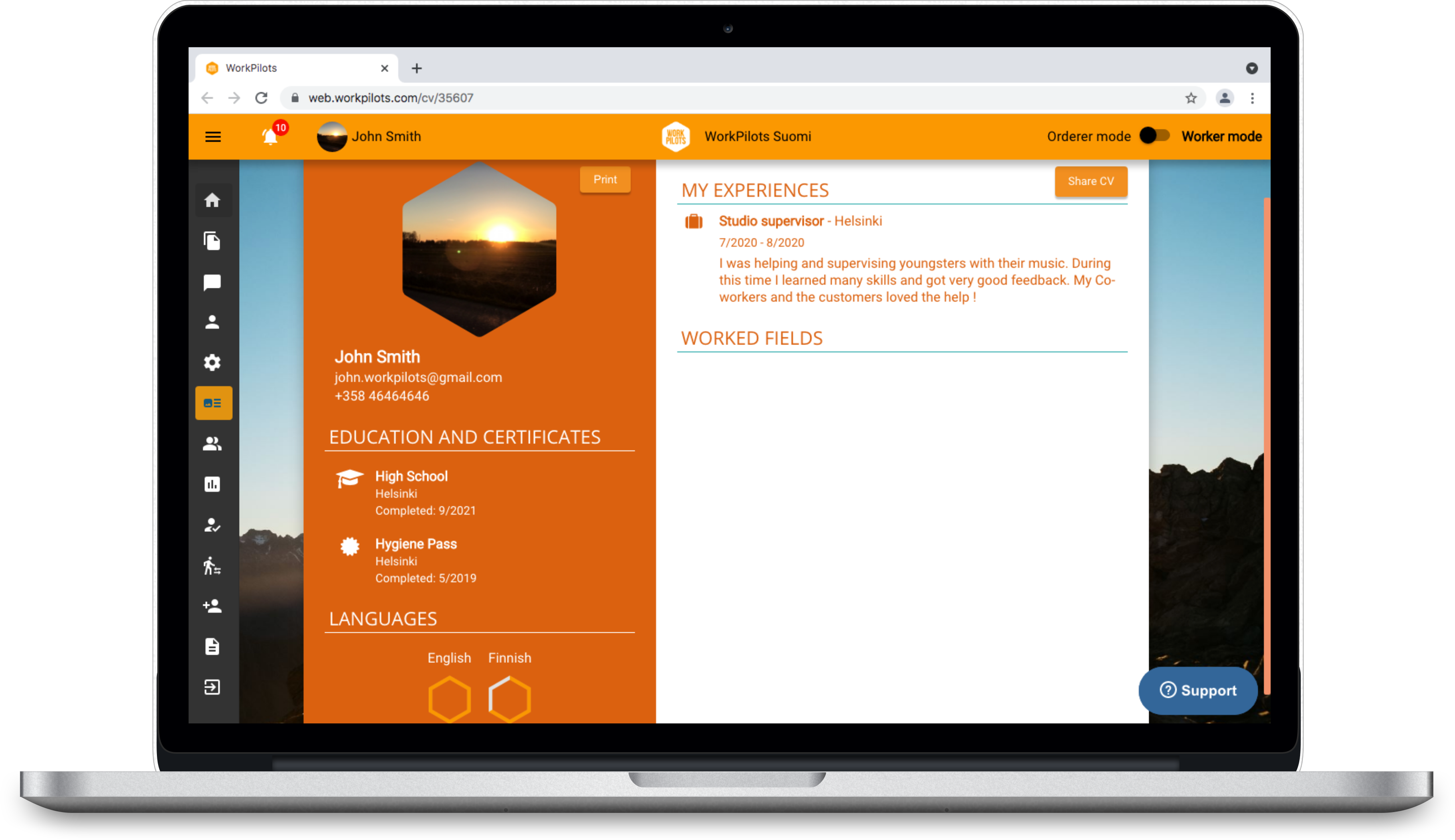 On the CV page, you'll find your profile information, including your name, profile picture and the description of you (which you have written). You can also put a video link to your own introduction.
From the Accomplishments-tab of the profile settings you can add your language skills, educational background and other courses and certificates you have completed, for example hygiene proficiency certificate, security officer -card and so on.

On the last page of the settings (called Experience), you can add your earlier work experiences like summer jobs, work places and other experiences, which could be beneficial on your CV.
For example experiences related to your hobbies, charity work, if you have worked in the association or leader in the club/scouts etc.

In addition, work tasks you have completed via WorkPilots will be visible on your CV (and so will be the feedback you have received from those). These WorkPilots-tasks are updated on the CV automatically, when the work task has been approved to be done.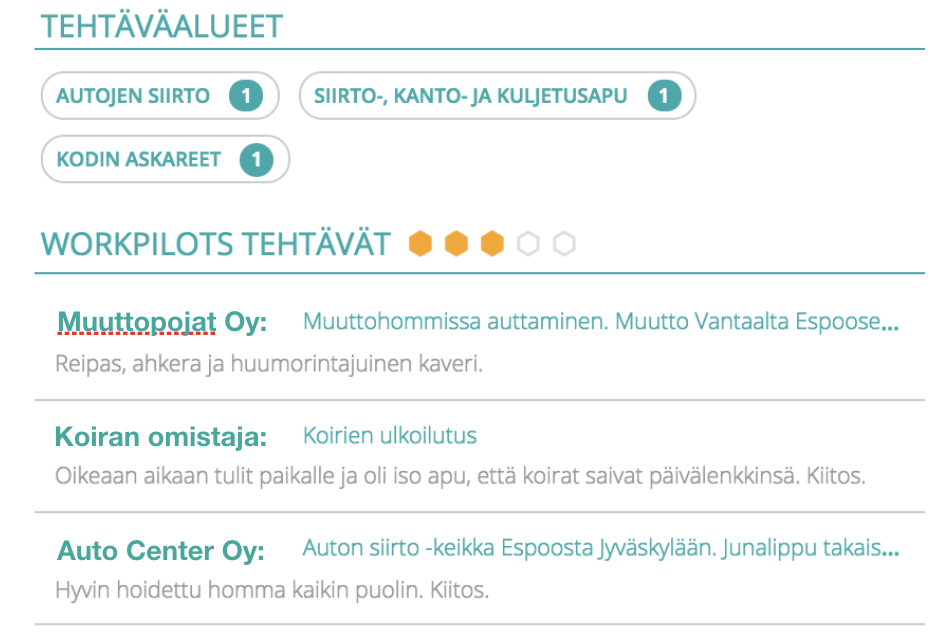 When you have updated your CV-information on your profile, you can see your CV on the left side of the page by pressing Open/Share CV. After pressing it and then pressing "Share CV" a pop up -window (picture below this text) will open up, which is you'll find a link to your WorkPilots-CV. If you have made changes to your CV in the settings, press "Update CV" before opening your CV. CV will open to a new tab.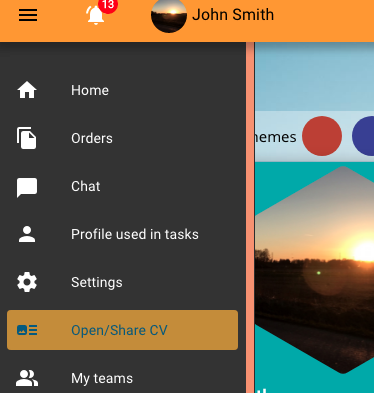 In the new version, the user has the possibility to create and edit their own digital CV on the web and Android-version (including videos).
Saving the page into a PDF-form
If you wish to print your CV to a pdf file there are numerous plugins for the different browsers that allow this to be done. Just add the extension to your browser and you will be able to select to print the entire screen to a pdf file.

CHROME:
"File" on the top of the screen -> "print" on that list and then -> in the printer-menu select "Save as
PDF-document/file".

SAFARI:
You should be able to simply use the Print Page option and select the Print Backgrounds option.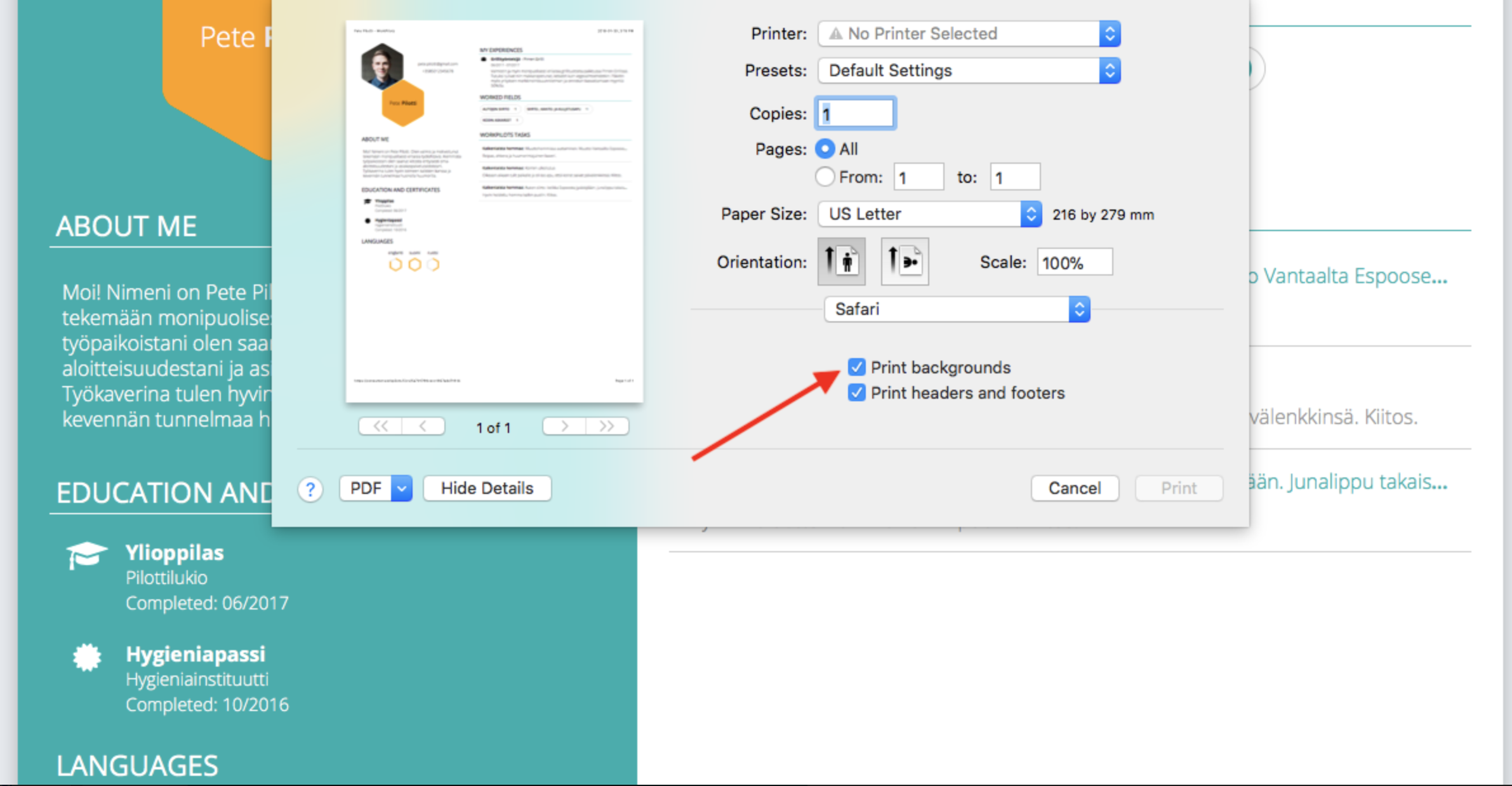 FIREFOX:
Firefox has a built in feature to print the entire screen (CV).